1. Proprietary Technology : CO Remover / Sensor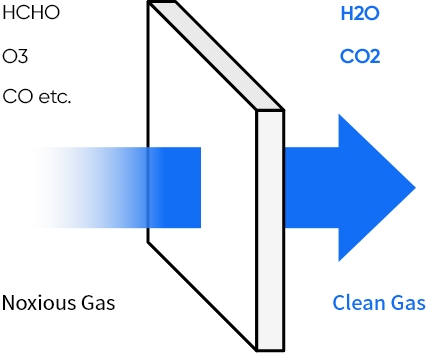 Catalyst : Catalyst made from noble metals

Target : CO, O3, HCHO

Principle : Catalyzing noxious gases and oxygen at room temperature into CO2 and water
| Function | Ours | Theirs | Our Advantage |
| --- | --- | --- | --- |
| Room Temperature Function | ○ | △ | Functions at room temperature |
| CO, NOx Toxicity | Low | High | Can be used in cars |
| Effects of Moisture | None | Large | Functions in average environments |
| Flow Rate | High Flow | Low Flow | Reduced size/High efficiency |
Noxious Gas Removal(%)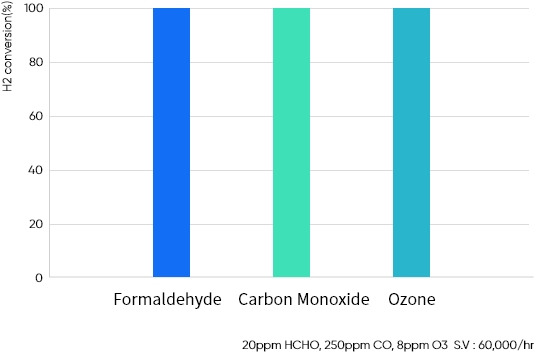 Effect on NOx Toxicity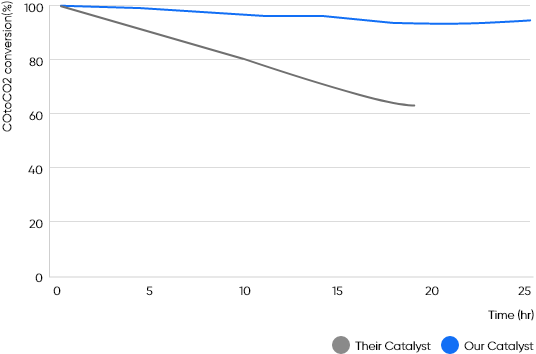 Comparisons at Varying Flow Rate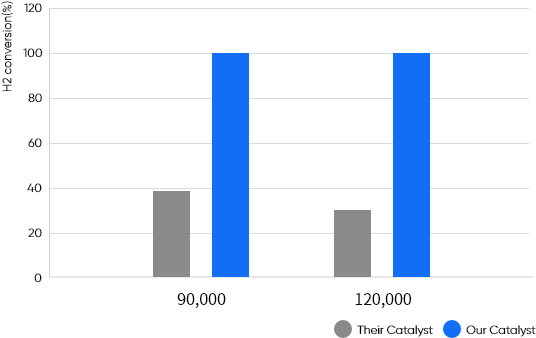 Specialized catalyst material

Technology cannot be replicated

Core Technology

Minimize noble metal usage

Lower manufacturing costs

Maximize Savings

Flexible options

Lower toxicity/Maximize Durability

Treating contaminants with the least materials

Maximize Convenience

Large area of service coverage

Response to low levels

Maximize Safety
CO Sensor and Removal Filter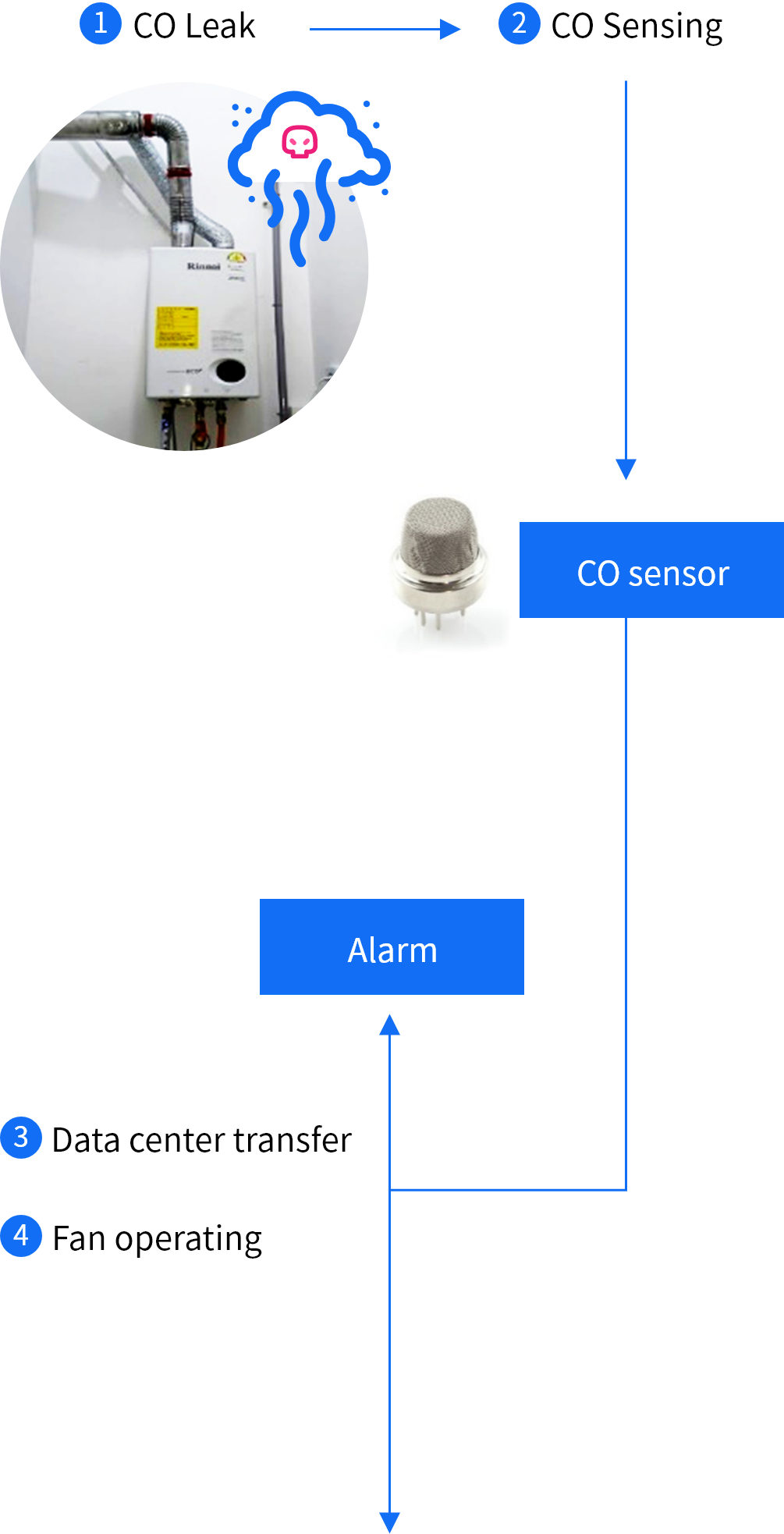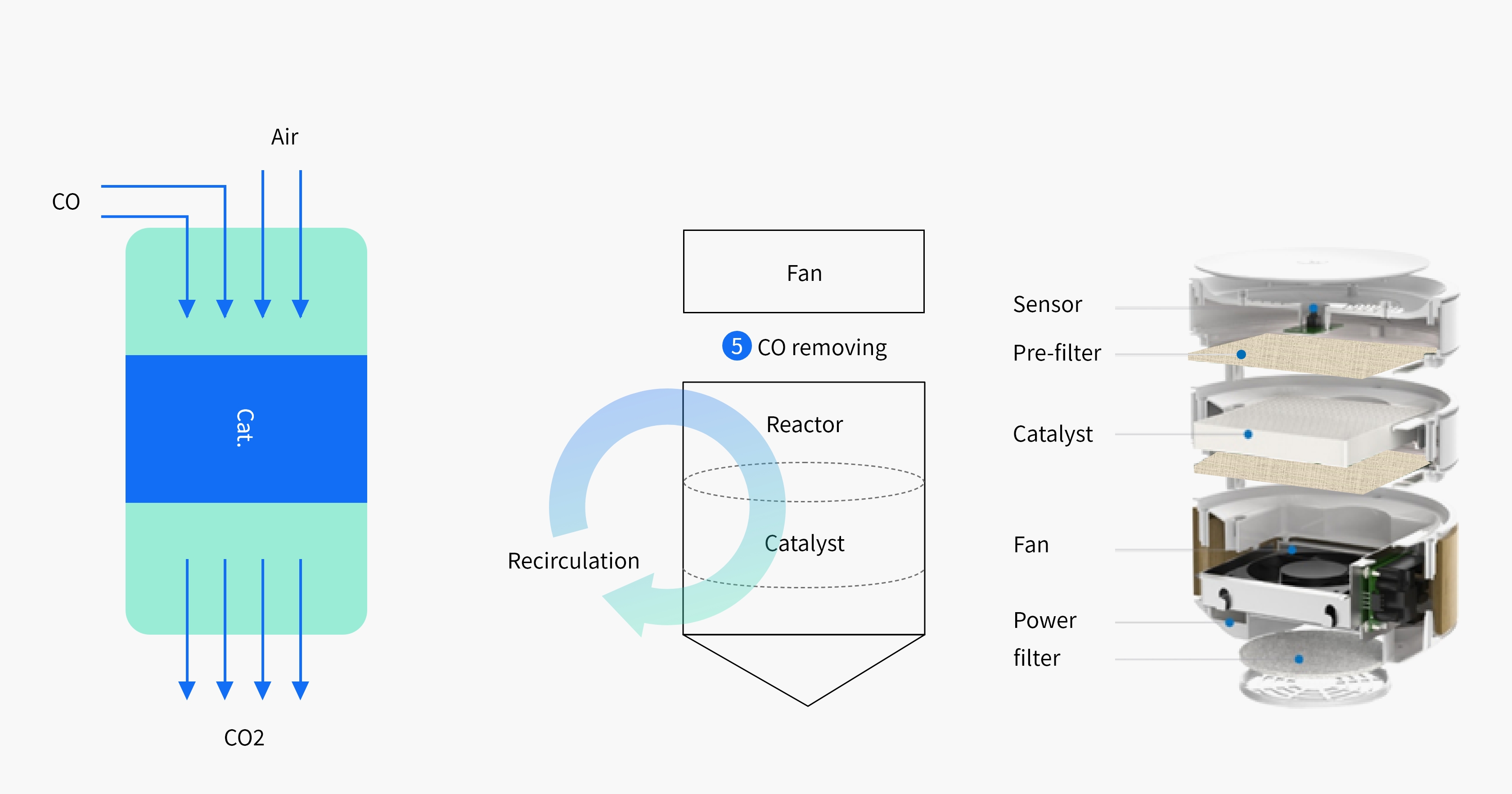 Safety
Facilities mandating sensor installation

Fire safety facilities, general lodgings, rental residences, etc.

Older residential units, elderly living alone, etc.

Kitchens, boiler rooms, residential units with gas and heating, etc.

Facilities that use fuel, facilities that use natural gas, sewers, etc.

Underground roads, cars, underground parking, subway stations, smoking rooms, etc.